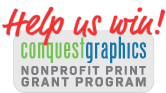 ARF (Humane Society of Jackson County) is an all-volunteer, 501(c)3 non-profit corporation that rescues and fosters pets and facilitates in their spay and neuter. Our status as a tax-exempt public charity can be verified on the IRS web page and on GuideStar. 
 Our 501(c)3 number is 56-1575881.  ARF has served Jackson County since 1978.  Our network assists over a thousand animals every year. We are supported only by grants and private donations.Your contributions are desperately needed. ARF spends an average of $150 per animal on rescues, and sometimes considerably more if the animal is sick, neglected, heart worm positive, or injured when it comes into our care. 
Fix your pet free or low-cost!
In conjunction with Catman2 shelter, we offer free or low-cost spay/neuter of cats and dogs. We're here to help, and we'll work with your income restrictions! Please call us for more information.
Free spay neuter services! Several grants allow ARF to fix your pet for free or low-cost. That includes free vaccines in many cases. Grants are time-limited, so call 877-ARF-JCNC (877-273-5262).
Learn more
…
Adopt, don't shop! ARF and the Jackson County shelter each offer pets for adoption. ARF's Pets are already fixed, tested, vaccinated, and wormed. Or save a time-limited shelter pet.
Learn more.
..
Need breed info or a breed rescue? Use our links and resources to find more about pet care & training. Or check out our column from ARF's certified dog trainer.
Learn more
…